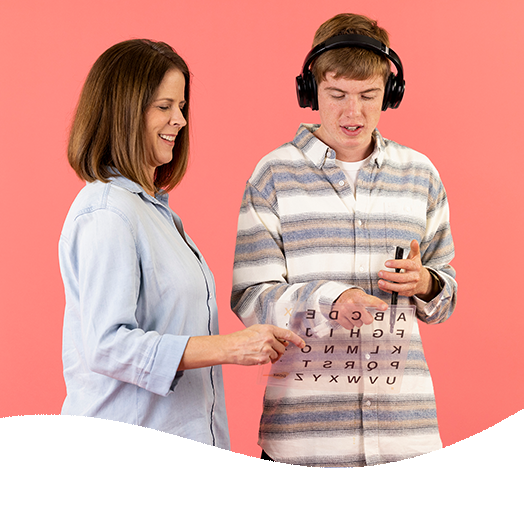 The Autism Society believes that there is no one-size-fits-all approach when it comes to any kind of support or intervention, communication included. Each individual and family has the right to choose the services that best meet their individual needs, and you can learn more by reading our "Making Informed Decisions" policy.
There are many supports, tools, and methods available for individuals with Autism to be able to effectively communicate. Everyone has the right to be able to be seen, heard, and valued by sharing their thoughts, feelings, wants and needs.
Some Autistic individuals are non-speaking and/or cannot rely on verbal speech to communicate. Therapies and interventions should be evaluated with the Autistic individual and a multi-disciplinary team based on the person's age, challenges, abilities, goals, and more.
Sensory Processing Communication Support for Kids
Some people with Autism suffer from Sensory Processing Disorder (SPD, previously known as Sensory Integration Dysfunction), a condition where the messages from the senses are not regulated appropriately. Given difficulties using language, some Autistic individuals may not be able to accurately explain and describe their experiences, leading to frustration.
Here are ways to help your child communicate their pain and release their emotions while you share your similar feelings and empathize.