Ways To Give
Get Involved
Through Giving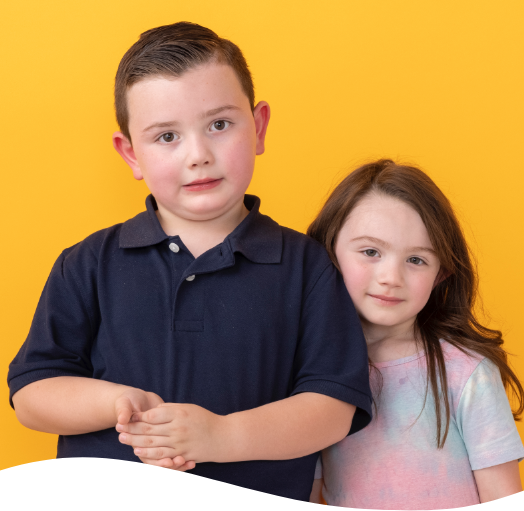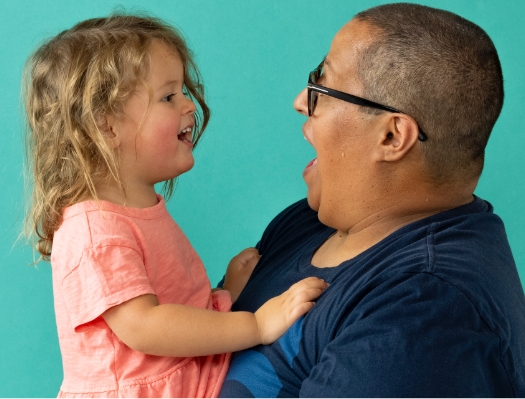 Ways To Give
Autism is the fastest-growing developmental disability in the United States, with 1 in 44 children diagnosed with Autism spectrum disorder. The Autism Society works every day to measurably improve the quality of life for individuals and families affected by Autism. By donating today, you can enact change and help us in our mission to create connections, empowering everyone in the Autism community with the resources needed to live fully.
Contribute to our
Mission and Work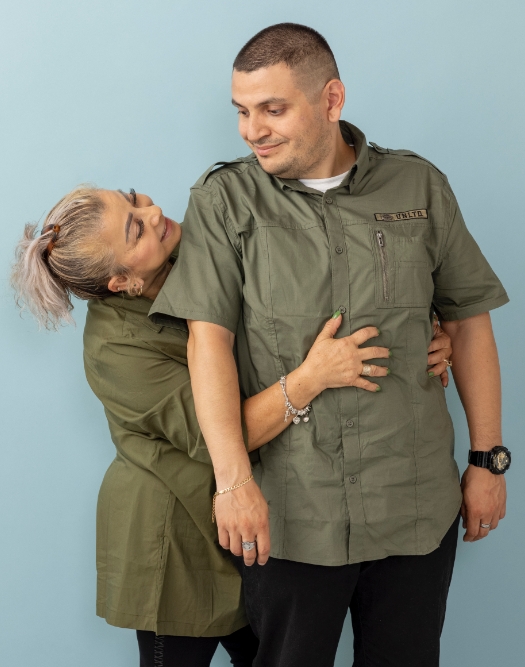 Peer-to-Peer
Fundraising
Peer-to-peer fundraising is a great way to rally your community or social network to raise money for the Autism Society. You can create a personalized fundraising page specifically for the Autism Society through either Facebook or Give Lively and invite your family, friends, neighbors, and other interested parties to contribute to your overall donation goal. Each of these options will offer prompts to get you set up in just a few minutes!
All donations given through these avenues are tax-deductible for both you and anyone else who contributes. The Autism Society will receive the funds automatically when the fundraiser concludes.
If you would like to set up a fundraiser for the Autism Society, and need some extra help, we have a toolkit to get you started. Just click here to request one now! This is an incredibly impactful way to support the Autism community.
Planned Giving
To help you start your planned gift, you can use our online will-writing tool created by our partner, FreeWill. With FreeWill, you can write your will in 20 minutes online, completely for free, and begin your lasting legacy with the Autism Society.
If you would prefer to finalize your will with an attorney, FreeWill can be used to create a set of documented wishes that can be shared with a lawyer before completing your plans.
If you choose to create a will with your own legal team, consider providing this sample bequest language to your attorney:
You can contact us with questions by email (development@autism-society.org) or
phone (301-657-0881 ext. 9024).
Membership
Become a Member or Renew Your Membership Today!
When you become a member of the Autism Society, you join a national movement committed to ensuring all individuals have the support they need to live fully.
Your membership dues help the Autism Society:
Connect people to valuable information and resources through Autism Source™ and our National Helpline.
Educate and inform through the longest-running national conference on Autism spectrum disorders;
Inform by producing a comprehensive journal on Autism spectrum disorders;
Advocate for your rights in Washington, D.C. and in communities nationwide;
Support individuals with Autism and their families through a nationwide affiliate network.
Annual Membership Levels
Household: $40
Champion: $75
Professional: $150
Lifetime: $1,500
Autism Society members enjoy the following benefits:
Access to a community that provides connection and essential information to families living with Autism.
Valuable resource information and advocacy for Autism-related issues.
Access to exclusive giveaways and promotions…and more!
Become a Sponsor
The Autism Society has many sponsorship opportunities throughout the year for you, your company, or your foundation to get involved. We offer a variety of mutually beneficial packages based on the event. Here are just a few examples where we can partner together:
Autism Acceptance Month (April)
Affiliate Conference
National Conference
Regional and National Golf Outings
Autism Gala with the Embassy of the State of Qatar
Giving Tuesday (1st Tuesday after Thanksgiving)
Host an Event or Fundraiser
You can host an in-person event to raise funds for the Autism Society and encourage your community to get together for a great cause. Previous examples include 5k runs, walk-a-thons, bike races, bake sales, and more. You can reach out to development@autism-society.org if you have questions or if you want assistance brainstorming any ideas.
Business Partners
We invite you to join our growing business supporters list!
If you own your own business or work for a company who has an interest in supporting the Autism Society, you can direct a portion of sales revenue to be donated to the organization. We work with many businesses who find that marketing their relationship with the Autism Society helps increase their overall sales while also benefiting the Autism community at large.
Please contact development@autism-society.org to discuss your ideas so we can work with you and provide any trademark materials you might need.
Trademark Materials
If you'd like to utilize our logo or other trademarked materials, please contact development@autism-society.org to receive the appropriate form to fill out.
Workplace Giving
Find out if your company participates in a workplace giving campaign — an annual employer-sponsored program that allows employees to make charitable contributions through payroll deduction and other payment methods. This will allow you to set an automated amount to donate (tax-free) to the Autism Society of America each time you receive a paycheck. Your company may also offer the opportunity to match up to 100% of your contributions so you can double your impact.
We are a proud participant in the Combined Federal Campaign (CFC #11808), and many people designate the Autism Society through their company's United Way campaign and Independent Charities of America. Ask your employer how you can sign up to contribute to the Autism Society today!
Autism Society of America: CFC #11808
Autism Society of America Foundation: CFC #11836
Volunteer
There are many ways to volunteer in the Autism community. The Autism Society encourages its members and supporters to keep active in ongoing advocacy issues regarding Autism, stay updated on the latest in Autism-related news and issues, and attend Autism events and conferences in your area. The benefits of being involved in the Autism community are many—not the least of which is educating yourself about the resources available to help yourself or your friends and loved ones who are affected by Autism.
Reach Out to Your Local Affiliate
The Autism Society has a network of 71 affiliates in 33 states working at the local grassroots level. They're intimately involved in what's going on in your city, county, and state! Our affiliate network provides a number of ways in which individuals and families can get involved, obtain support, and share their experiences with others in their communities. You can find an affiliate near you and a local event or meeting to get involved with.
Sign Up for Action Alerts
The Autism Society is active in the public policy arena and encourages our members to get involved and take action on important issues through Action Alerts on our website and in our online newsletter. Register to receive Action Alerts, which will inform you of important national legislation, public policies, and societal issues facing the Autism community that the Autism Society is working to raise awareness for in the halls of Congress. With these alerts, you will also have a chance to get involved by contacting your congressperson to make your voice heard.
Attend an Event
The Autism Society sponsors the largest gathering of people with Autism, families, and professionals at its annual National Conference on Autism spectrum disorders. The National Conference is a two-day conference with presentations and breakout discussions from self-advocates and professionals covering a wide range of topics related to Autism. There you can hear the latest news and developments in the Autism community, meet other individuals and families affected by Autism, and participate in the discussion by sharing your experiences.
The National Conference also includes a "Day on the Hill", where the Autism Society's staff and board members, along with conference attendees, meet with members of Congress in Washington, D.C. to discuss policy and advocate for the rights of the Autism community. During these days on the hill, community members from states represented by the members of Congress have the opportunity to describe their experiences with Autism to congressional staffers and make them aware of the necessity of these policies. Together we can positively affect change by making our voices heard and rallying for support around services needed for the Autism community.
Due to COVID-19, details for the next National Conference are still to be determined. Check back here soon for updates!
Alternate Ways to Support
If you're looking for an alternate way to support the Autism Society, you can also consider the following options: